HK Audio Linear 5 Active PA System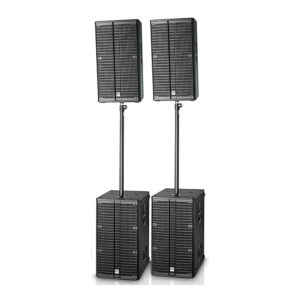 Professional wood cabinets, premium components and innovative technologies make LINEAR 5 the loudest speaker line in its class.
A wide selection of full range and long throw solutions, passive and powered models and bespoke controller-driven amps furnishes everything professional bands and PA providers need to get the job done, day in and day out.
What's more, every option is a premium-quality, flexible and remarkably affordable solution – all made in Germany.
Day Rate

£150.00

Week Rate

£450.00