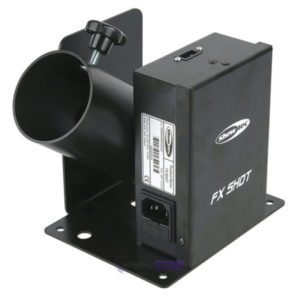 Showtec's FX Shot is an easy-to-use electric confetti shooter.
They are designed to fire prefilled single use electric cannons, which are available in 50cm and 80cm. Confetti or streamers in various colours, even UV and metallic colours are an option.
The cannons contain a pressurised nitrogen cartridge which launches confetti up to 12 meters and streamers even 20 meters wide.
Day Rate

£25

Week Rate

£50